Vicki Vodrey
Storyteller
Vicki is a playwright. She lives and works in Kansas City, Missouri.
See my work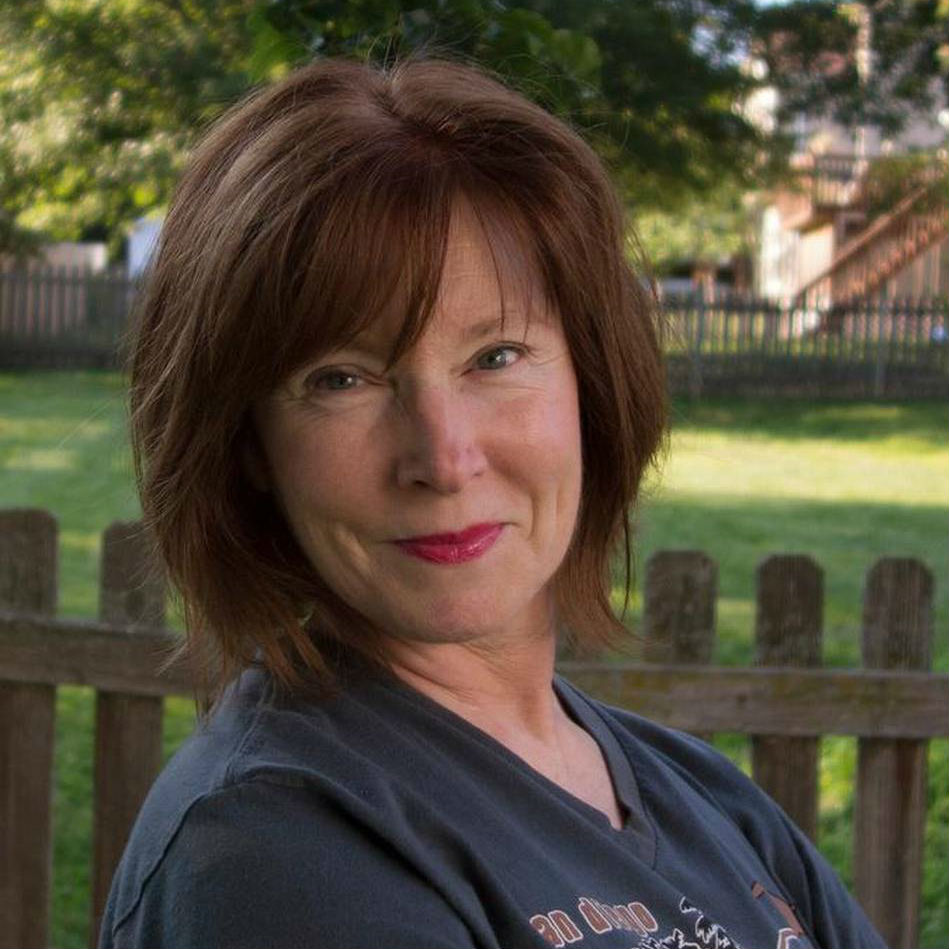 Vicki's works span a range of themes and styles. Below is a selection of Vicki's work...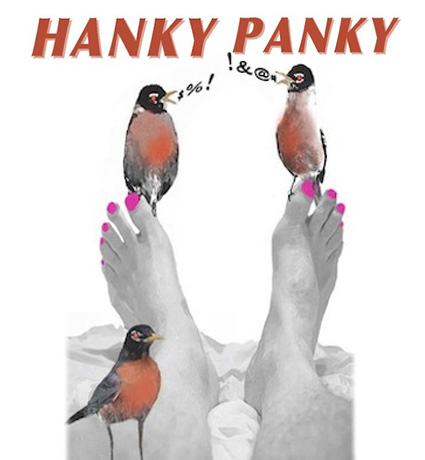 About the Show
The Gunther family descends on Flowering Fields Nursing Home around the bedside of their nearly deceased patriarch. Old wounds are re-opened and new battle lines are drawn in this hilarious dark comedy that proves there is no appropriate way to act in the face of death.
Vicki Vodrey's dark comedy was performed at the Midtown International Theatre Festival in July, 2011.
"…incredibly detailed characters, smart structuring, and fantastic performances…"from Talkin' Broadway Off Broadway by Matthew Murray
The MITF production has been nominated for a number of awards:
Outstanding Production of a Play
Outstanding Playwrighting for a New Script
Outstanding Ensemble Performance
Hanky Panky was one of the top-rated and most popular shows in the 2010 Kansas City Fringe Festival.
Thank you to all who attended the encore performance in Kansas City on July 10, 2011!
The MITF production was an Equity Approved Showcase
Reviews and Press
"Hold onto your funny bone! For a work in which death is so prominent, it achieves a startling number of laughs, along with the expected tears…with incredibly detailed characters, smart structuring, and fantastic performances…Vodrey gets mileage from investigating how everyone deals with death. (Hanky Panky) resembles a lighter-hearted cancer-ward version of August: Osage County. Vodrey spikes the dialogue with anger and heart in equal measure, keeping you guessing until the very end whether the Gunthers will work out all their difficulties…the actors all tinge ground-level grief with hope and camaraderie that will be movingly familiar to anyone who's ever bonded with loved ones in a hospital."

Matthew Murray, Talkin' Broadway Off Broadway
The playwright gets it just right…including the fear and pathos that is driving all the shenanigans. Richard Dines directs at a headlong pace and the cast is right on."

Francine Russo Blog (former critic for The Village Voice)
"…darkly humorous comedy…a wickedly funny, outrageous and yes, moving finale…entirely new and gloriously amusing…"

Oscar E. Moore, Talk Entertainment
a cleverly constructed play that sneaks up on you…these gifted actors, under Richard Dines' direction, get the most out of the material"

"Vodrey delivers some very funny lines…but in the last ten minutes or so, the tone shifts, the play coalesces and we suddenly experience an unexpected emotional response to the material. The piece ends on such a poignant note that we're forced to re-assess all that came before."

"Vodrey has not spared her flawed characters, but she ultimately cast them in a sympathetic light. She allows them a bit of grace and by doing so makes it possible for us to view them with compassion and reflect on just how much we may have in common with them. And that's a fine way to end a play." Robert Trussell, Kansas City Star
"Playwright Vicki Vodrey skips the simmering, and goes to comic boiling"

KC Free Press
"Hanky Panky should be remembered for one of the funniest death bed scenes in memory."

"Satisfying family comedy…features the cream of the area's acting crop…skillfully written and directed show…laugh-out-loud"

Paul Proffett, Examiner.com
"RUN, do not walk, to SEE THIS SHOW. This show is terrifically written & very well staged. The acting is TOP DRAWER and the show is worth many times the price of admission. It's hilarious, touching and… oh, JUST GO!"

"Vicki Vodrey, the playwright, has done a wonderful job putting together just the right words for her characters. And the director, Richard Dines, excels at pairing the right words with the right movements."

Audience Reviews on KC Stage.com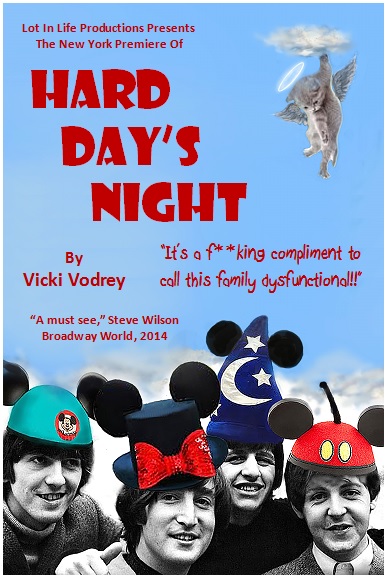 About the Show
Poor Kelly. Growing up isn't easy – parents obsessed with Disney, a popular sister, Grandpa's ghost in the basement, and a house cluttered with pet ashes. But at her parents' twentieth anniversary celebration, with guests there for partying the night away, she vows to make things change. As Kelly says, "It's a f***ing compliment to call this family dysfunctional!"
"Meet Kelly K. Kelly, a seventeen year-old outcast who craves a normal life and wants "a beau."
Instead, she's trapped in a world cluttered with Disney décor, pet ashes, Beatles' lyrics and one hell of a crazy family. But tonight, after their last pet has died and company is arriving for her parents' twentieth anniversary, she may just get her wish."
"This play was not only a masterful collection of humor, drama, and Beatles' lyrics; it was perhaps the best theatre performance I was privileged to see at KC Fringe 2014." Anthony Rogers, KCMETROPOLIS
Reviews and Press
I want to shout from the rooftops how AMAZING "Hard Day's Night" at @Fringe NYC was tonight! This show needs to go places! Megan Wrappe, Theatre Is Easy, Twitter, 16 Aug, 2015

"As someone who felt like an odd duck a time or two or twelve growing up, Hard Day's Night hit me…hard. Self acceptance is an extremely difficult lesson to learn and Kelly has quite the time with it. She says she would "rather be invisible and fly under the radar," and "I don't want to draw attention to myself," which are valid sentiments when your mom and dad clearly have their own issues and your sister hates you. When she finally meets a person who might be able to tear down the walls she's built up, she's scared out of her mind. She is so used to being ignored, it is hard for her to believe she matters. How refreshing it is to see such a pivotal moment, and one that I, and likely many others, can relate to, portrayed in such a tender way…

…there are quite a few laugh-out-loud moments too, which are a direct credit to Vicki Vodrey's writing. With a book that has almost a Gilmore Girls humor to it, the story is fresh and resonant. Topics such as depression, over the counter drug use, and infidelity are included, but discussions are handled in a fairly open manner and do not detract from the spirit of the story, which Vodrey manages to keep alive throughout the show, even through the screaming matches between Kelly's parents.

A special nod should also be given to Vodrey's Beatles Lyric Dialogue Specialist, Jan Simon. I imagine making dialogue out of Beatles' lyrics would be a fairly difficult task, yet the lines that were chosen (which range from well-known Beatles songs to the more obscure) flow effortlessly.

There is a kooky charm about this show. As Kelly says about her family,

"They will never understand her world, and that is okay." Her world is one I would not mind living in, and her story deserves a long and happy life on stage."

Megan Wrappe, Theatre Is Easy, August 2015
"The play works on all levels. Vodrey took care in the character development phase of the writing, giving each character a chance to give a back story, a current story, and provides a chance to develop the depth of character needed for this."

"The show comes with the highest recommendations…"

Bob Evans, The Examiner
"This play was not only a masterful collection of humor, drama, and Beatles' lyrics; it was perhaps the best theatre performance I was privileged to see at KC Fringe 2014.

"The writing overall was brilliant, and those on stage gave each line the respect and relevant delivery it required for maximum effect."

"Writer's Pick 2013-2014: Theatre – A Hard Day's Night

Anthony Rogers, KCMETROPOLIS
"An Intricate, enormously funny 90-minute dark comedy that easily should fill any theater in Kansas City."

"This is one of the productions for the (KC) Fringe Festival that should go straight to the top of must-sees."

"For the answer and one of the best nights you can have at the Fringe Festival you must attend a performance of A Hard Day's Night."

Steve Wilson, Broadway World
"A Hard Day's Night is a superb angst-ridden drama that excellently showcases a dysfunctional family. It is not only a definite must see at this year's Kansas City Fringe Festival, but also one of Vodrey's best works. A+"

Jacob Elyachar, jakes-take.com
The Frowning Vajayjays of Shady Pines
About the Show
What happens in the nursing home, stays in the nursing home.
Walkers and wheelchairs may be the norm; funerals may be commonplace. But that doesn't get Lila, Marilyn and Peggy down, three of the southern belles that live at Shady Pines Retirement Home. Normally quite happy playing bridge, attending Bingo games and flirting with their physical therapist, the ladies get along until thrown a curve ball – Lila's assignment of the new roommate, Bertie Wright.
Suddenly, Bertie, who is African-American, throws a little more color into a mostly all white retirement home – in more ways than one. If you're thinking 'old dogs can't learn new tricks' – think again!"
Reviews and Press
A crucial part of a great production is always an amazing script. Every zinger (appropriate or crude) that Allen, Marcy and Mosley threw out in the production was gold and will leave audiences in stitches.

In addition, Vodrey was able to delicately balanced black comedy and historical drama, while injecting some philosophy into the production.

Final thoughts & grade: The Frowning Vajayjays of Shady Pines is a brilliant dramedy that showcases how the power of one can break down barriers and change people.

– Jacob Elyachar, Jakes Take, 2014
The story, set in the South, confronts both the changing attitudes or racial prejudices and the challenge to let go of old ways and start building new relationships. Expect lots of fun and jokes as the show begins, but as the characters slowly allow their facades to dissolve, the deeper feelings and drives emerge.

– Bob Evans, The Examiner, 2014
Headed To Heaven W/ Flat Jimmy Fallon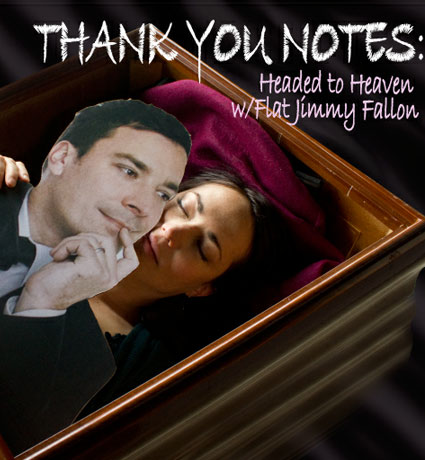 About the Show
Angela took her own life with a bullet to her head, and at her funeral service, you'll find out why. Her will stated three requests – to bury her with her dog Ollie's ashes, to put her cardboard cut-out of Jimmy Fallon in the casket, and for her twin, Ethan, to give her eulogy by reading the handwritten thank you notes that she left behind – to be delivered in the fashion of Late Night With Jimmy Fallon Thank You Notes segment.
Very much a presence from beyond the grave, her service changes the lives of her twin, his wife, and all in attendance. Quirky and twisted, funny and disturbing, this dark but touching comedy/drama brings laughter and tears, mystery and surpise.
This dark comedy is a funeral service like you've never experienced before! KA-BOOM! One gunshot, and Angela is headed to the afterlife – and she's taking cardboard cut-out Jimmy with her! Celebrate her life and her love of pop culture, family and 'everything Jimmy'.
You've never been to a funeral as quirky and twisted as THIS!
Headed To Heaven W/ Flat Jimmy Fallon was performed at the 2012 Kansas City Fringe Festival. After performances at the KC Fringe Fest, the troupe traveled to New York City to perform in the Midtown International Theatre Festival
Reviews and Press
Playwright Vicki Vodrey combines element of farce, satire and classical tragedy in 'Thank You Notes: Headed to Heaven With Flat Jimmy Fallon,' an entry in the KC Fringe Festival that stands out for the quality of the performances…

Indeed, much of the play's tension comes from the sharp contrast between the exuberance of Severo's performance and Cox's portrait of a man fulfilling a painful obligation while barely able to contain his deep feelings. Both actors are excellent.

...if you're like me, you will be haunted this show's surprising emotional impact.

This play is disturbing, but it's also inspiring. Vodrey has a unique voice."

Robert Trussel, Kansas City Star
"Vicki Vodrey's THANK YOU NOTES: Headed to Heaven with Flat Jimmy Fallon is one of those off-Broadway surprises that make the search for good theatre worthwhile and so exciting. Take a totally off-the-wall concept executed by lovable but slightly bizarre characters, pepper it with lots of humor and a pinch of poignancy that packs a powerful punch (try saying that three times fast), and you end up with a breath-taking production… Vodrey's honesty and courage in presenting a unique relationship is so effective and admirable that you will want to send her a thank you note. You shouldn't miss this 60-minute funeral – THANK YOU NOTES is heavenly!"

Laurie Lawson, Off-Broadway
"Thank You Notes is a bizarre, moving and entertaining twist on A.R.Gurney's Love Letters, and may be picked up by actors who like working together to attract audiences. This production of Thank You Notes by the mega-talented Vicky Vodrey does just this."

Susan Hall, Berkshire Fine Arts
"The talented playwright has ventured into territory explored by the Greeks, Romans, Norse…However, all this has been cast as tragedy. Vicki Vodrey has taken it to comedy. 'Putting the fun in funeral.'"

Beatrice Williams-Rude, NYC Stage Review
Audience Comments

Haven't seen anything quite like this… a knock out punch of a show…
Loved it!! Seriously!
Very Powerful
Excellent writing
Wickedly Funny
Very Emotional
I officiated at funerals for 25 years – This is a eulogy not to be missed!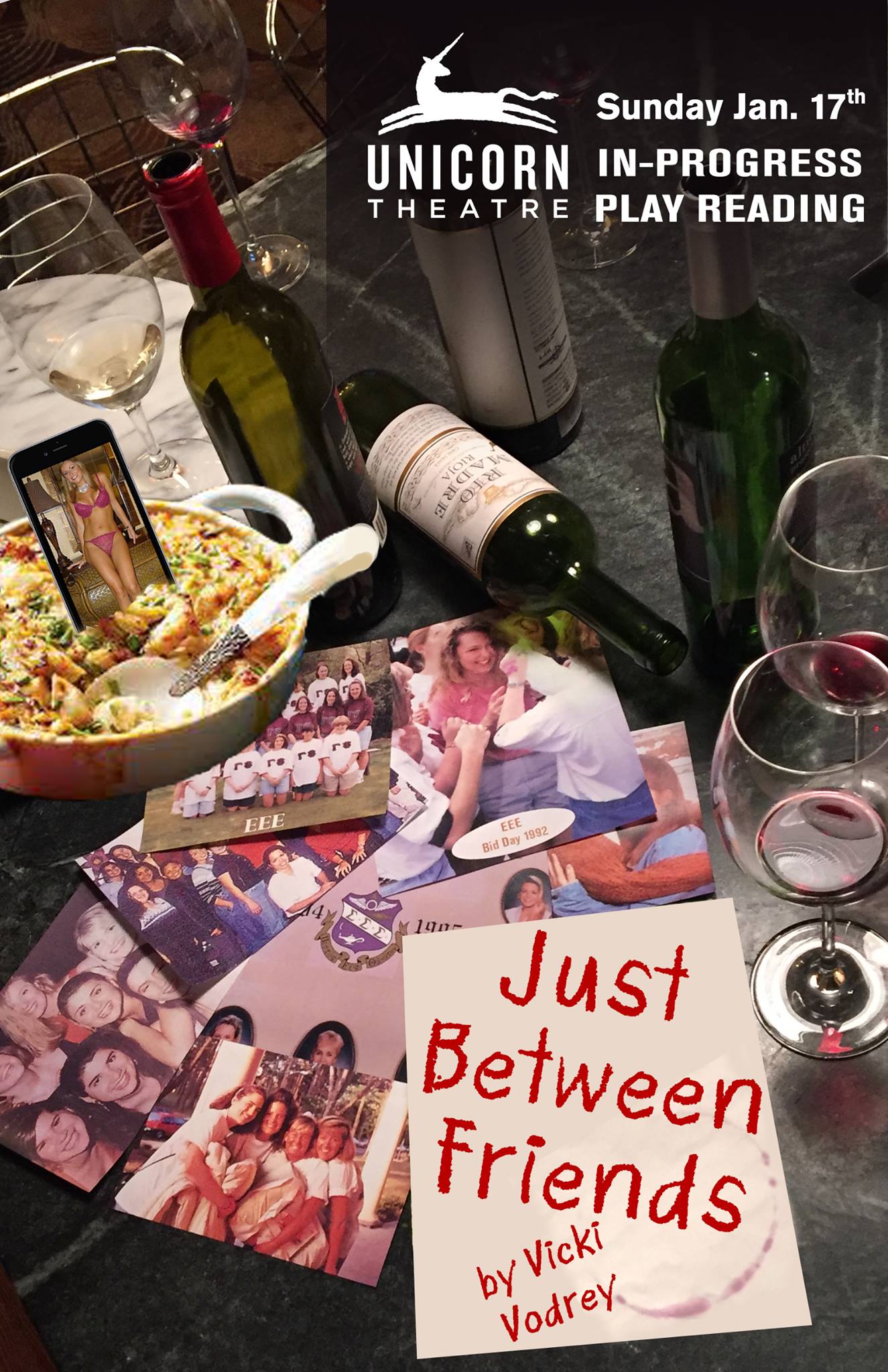 About the Show
Chosen for an In-Progress Reading by the esteemed Unicorn Theatre in Kansas City, Missouri.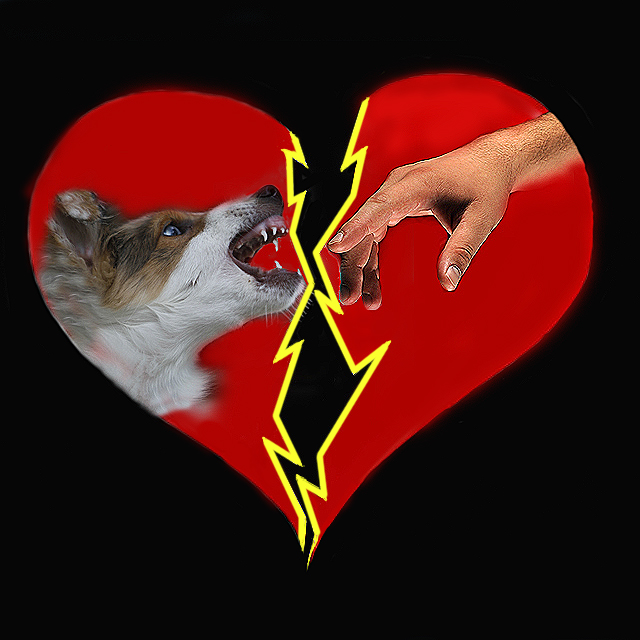 Vicki Vodrey has created an incredible one-act play with Sue Aside…. Her dialogue is concise and engaging. Her characters are relatable, witty, darkly humorous, and above all: genuine. Director Warren Deckert took a solid script and brilliant actors and created a truly dynamic piece of theatre.

There are no other words to describe this phenomenal production. You have to see it for yourself. Do yourself a favor and put it at the top of your Fringe priorities.

Kristen Henning, KCMETROPOLIS, July 2015
I'm Not Rick Springfield!
By Vicki Vodrey
More info on this amazing play coming soon!
Here are three short plays by Vicki Vodrey...
Ruffled Feathers
7
Platter Tudes